Mario Blandini, VP Marketing, Swiftstack
I've never read something from a PR agency that I did not feel compelled to violently slash to death with a red pen.

However, the press release produced by Alex and his team for a piece of joint activity between SwiftStack and bet365 had an organic feel that our technical audience prefers and demonstrated a clear understanding of the technology and solution.

We could not have written the copy better ourselves, which is a super compliment to 9mm for capturing and crafting the messages.
__________________
Neil Laver, Director of Sales, Veber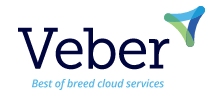 Alex and 9MM communications were recommended to help us understand how to differentiate ourselves and land more prospects.

I was immediately impressed by their tenacity to understand our business and the clear guidance on how we could have a greater impact on our market.

I was delighted with the outcome of the project as Alex had worked with our customers to truly get to the heart of what we deliver, and then enable us to use this insight to showcase our strengths. I would not hesitate to recommend them and I look forward to working with them again in the future.
___________________
Mark Stephens, Sales Director, EMEA, Cogeco Peer One


9mm is one of the few PR / Marketing agencies that understands how to communicate in an effective meaningful way to the customer. This in turn enabled us to produce collateral that aided our clients in their buying process. If I had the opportunity, I would pay the extra to get the value they provide.
___________________
Dan Pounder, Senior Vice President, Extreme Music

9mm recently ran an email marketing workshop at our offices. It was an inspiration. They helped confirm what we were already doing well and offered a simple process for increasing the effectiveness of our campaigns.

Vitally, they showed us how to stand out from the crowd and create meaningful messages that will really hit their mark. My team left enthused and excited.
___________________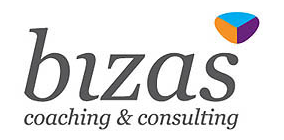 BIZAS COACHING AND CONSULTING

Ishreen Bradley, Leading Executive Coach
Alex is an extraordinary PR consultant. Working with him and his team, we were able to shape our message and get it out on time despite very tight timescales.

What I really appreciate is their constructive approach and innovative thinking that made sure our white paper and press release stood out from other articles about the challenges facing women at senior levels. They helped us to communicate the original content that we had gathered in a very effective way.
___________________
TIMICO

Tom Moores, Sales Director – Cloud and Hosting
I have worked with the 9mm team on a number of projects in the last 5 years and can recommend them highly. Their attention to detail at the point of concept and right the way through the process ensures the final output produces results.

Their methodology and approach makes sure they understand not just our business objectives but those of our customers. This combination has always produced high quality material and great results. Working with 9mm is always a pleasure and I look forward to continuing to do so.
___________________
TIGA
Dr Richard Wilson, CEO
Alex is incisive, imaginative and inventive. He and his team hone a PR message with extraordinary ability. So many PR 'professionals' tell you how to suck eggs. Alex is the Cockerel of PR professionals.
___________________
JILL-E DESIGNS

Gail Backal, Owner
Our company engaged with Alex and his team at 9mm Public Relations on a high-profile, quick turnaround yet important assignment. I have to say, I could not be more pleased with the results.

9mm engaged quickly and professionally, while driving effective results. Given my experience working with other PR firms, it was a welcome surprise that Alex was able to engage on this exact project, focusing on our specific goals without a push to build the project into a larger effort with more lofty goals (with associated billing). I highly recommend 9mm Public Relations.

They are responsive and effective with a focus on meeting the customers needs. We will definitely engage Alex and his team again.
____________________
UMBRELLA DESIGN

Mark Fanthorpe, Owner
9mm doesn't do PR. Not in the traditional sense. We knew that we needed to raise our own profile if we wanted to grow but didn't feel we had the content to satisfy the media in the long-term. Most of our work comes from a handful of clients and so it's rare that we have the kind of new projects that fill news pages.

We spoke to a number of PR companies, all of whom wanted to take us down the news route. We didn't feel that they understood us or what we wanted to achieve. Rather than concentrate on news, they got under the skin of Umbrella and enabled us to see our company through the eyes of our customers. They helped me to realise that my experience had value and that people would be interested in what I had to say.

Every month we get coverage in a key media and I'm asked to take part in roundtables and speak at conferences attended by our prospects.

They have also helped us to create a new website, which I believe truly differentiates us from our competition. Rather than a window into the work we do, it helps us to connect with our customers by communicating our personality, how we think and how we work. Like the PR, it doesn't try to sell. Instead it gives us a chance to build the common ground between us and our prospects that is essential for creating the emotional connection that will make us attractive to them.
____________________
PGi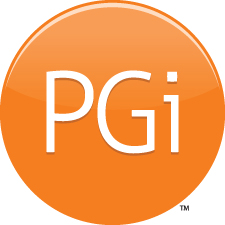 Nikki de Kretser, VP Marketing
Alex and his team revolutionised our public relations programme. By working hand-in-hand with our sales and marketing teams his company has generated the communications collateral and media coverage that is playing a vital role in driving new customers to the business.
____________________
ST MINVER LTD

Leigh Nissim, MD
It wasn't St Minver's first priority to have a public facing brand. It is important however, that we make a name for ourselves in our industry as well as have the right kind of presence to attract more brands to our business model. Alex and his team understood this need and has been instrumental in helping to shape the perception of our company as one of the key players in the UK gaming market.
____________________
SANDLER TRAINING FRANCHISE

Marcus Cauchi, Owner
Alex and his team are easy to work with. I'm not. Yet they have managed to find a way that works for both of us. They set clear agreements up front and makes sure you understand what's expected on both sides.

We book a time and date to meet, They ask me good questions and keep me on topic and we get the job done every time, on time. They did excellent groundwork upfront and ensured I invested the time they needed to really understand my business and what I've planned to achieve.

They took time to understand my writing style, my delivery style and my objectives; naturally, by understanding from so many angles, why I needed help, often before and better than I did, they learned thoroughly and fast. We reached an understanding of how to communicate efficiently much faster than with other advisors I've asked to help.

Cleverly, they have protected both of us from wasting our time and when I was holding things up I appreciated that they told me while keeping my dignity intact.

They are perceptive and systematic and move seamlessly between strategy and tactics. They ask good challenging questions and their questions naturally encourage you to give good answers. I value their ability to translate my answers into relevant messages that engage your target audience and catch the eye of journalists and editors.
____________________
AGGIO PARTNERS LTD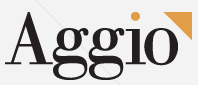 Roop Chandwani, Owner
Alex and his team were a genuine surprise. When we engaged him to help us with messaging and profiling, he grasped our business and industry sector (pharmaceuticals, healthcare) with ease. He helped us refine our target markets and the profile of the people we are targeting and put together press releases that had immense positive feedback.